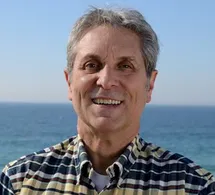 Albert Potash
LMFT
Director and Founder of The Effective Therapy Group in the South Bay Area.
"I have over 30 years of experience as a Marriage and Family therapist working with individuals, couples and families. In addition to Cognitive Therapy, and Solution Focused Therapy, I have provided medical hypnosis for pain and trauma. Recently I have added Mind/Body integration work, which provides an integral approach to therapeutic interventions. I also have extensive experience in chemical and non-chemical addictions such as substance abuse, gambling, internet pornography and excessive spending".
EDUCATION

Education MA Psychology Antioch University 1980
LICENSE, CERTIFICATION's & AWARDS:
Member of CAMFT and certified as a Substance Abuse Professional
Additional Training Hypnosis certification
Certified Integrated Mind Pyschotherapy Therapist
Professional Activities and Memberships Long Beach/ South Bay Chapter of CAMFT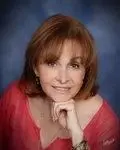 Barbara Mignosi
LMFT
Barbara has been a licensed marriage family therapist since 2003 specializing in treating substance abuser's and their families, anxiety and stress management with adults in individual and group therapy. Barbara attended USC undergrad receiving a degree in Education and then a clear teaching credential from Cal State Long Beach. Barbara received her first Masters in Educational Administration and leadership from the University of La Verne. And then received her second Masters in Family Therapy from Phillips Graduate Institute.
"I Feel that Christian/Catholic therapy is something that I'm very comfortable and enjoy incorporating into our sessions. In addition, my experience with the 12 steps of recovery and many years of teaching experience help me bring a wealth of knowledge to my clients."
Dianna V Luna
AMFT
Has your child been acting out, uncommunicative, or withdrawn lately? Has their emotional well-being been affected by changes in their life? You are not alone.
I have a deep passion for helping children find their voice, rather than acting out or withdrawing. For over 30 years I have worked with children of all ages as well as families and adults. As a therapist, I find it most rewarding when I help my clients break through and grow from their trauma.
I specialize in child therapy along with anxiety, depression, ADHD in all ages. Currently working on my master's in psychology with an emphasis in applied behavior analysis from Capella University. My therapy style is extremely eclectic and flexible. Some of my therapy techniques include somatic experiencing, and CBT.
Together we can achieve your goals at The Effective Therapy Group.
Cleo Young
MA, LMFT
Rooted in compassion and person-center care, Cleo works effectively with children age 4+, teens, adults and elderly (individuals, couples, and families).

Cleo collaborates and helps clients with anxiety, PTSD/trauma (including complex traumas), depression, grief/losses, and life's transitions. Transitions that include moving, divorce, change in health, and recovering from the past year's health crisis.
Cleo has a great deal of experience working with people who suffer poor self-image, eating disorders and abuse. She is in alliance with the LGBTQ community and has spent years helping clients with domestic violence and aging-related mental health concerns in addition to being a Substance Use Disorder/Addiction specialist.
Her training and modalities include various holistic approaches (i.e., brain-gut axis, vagus nerve activation, home-made antidepressant), mind-body-spirit connection, on top of the evidence-based paradigms such as neuropsychologically-informed CBT and solution-focused. She provides polyvagal-founded interventions, mindfulness practice as well as somatic processes include EMDR-informed bilateral sensory stimulation and integration.
Cleo's mantra - Action Trumps Motivation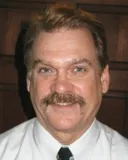 James Stump MA, LMFT
Stress. Frustration. Anxiety. Depression. From work, family, relationships, financial burdens. All lead to anger, loneliness, sadness & possibly despair. Life was not meant to be pressured & unhappy & it doesn't have to be. I can help identify your innate abilities & your God-given talents, the ones you were meant to realize & share for the benefit of yourself, loved ones & others. Be all that you can be. It is not only your gift, but your obligation. Make & leave a positive impact on the world. You are the catalyst; I am your facilitator if you allow me to be. At this time, I am only accepting fee for service clients via telephone. I believe in you. I believe in your God-given talents. I employ time-tested counseling techniques to help you release your pent-up strengths & natural abilities. I am not your guru: you are. But I can help U release any life-imposed emotional blocks & let you soar. I realize we all have very busy lives - and your obligations that may be holding you back. If you are having relationship or emotional difficulties, I encourage you to take action to clear the path and find your way. I can't think of a better investment in one's self. You were meant to be 'all that you can be'. Someone helped me. Let me pass it forward.
Renee Rios
LCSW
"I possess a passion for helping others along their life's journey. In my work, I arrive with sincerity, humility, optimism, and professionalism. My purpose is to hold a safe space--- removed of judgment and bias--- in order to facilitate healing, growth and transformation, so one can fulfill their life's purpose."
I serve infant, child, adolescent, adult and geriatric populations through an intersectional approach to client-centered, strengths-based, trauma-informed, culturally-attuned, evidence-based, psychodynamic and cognitive behavioral therapeutic interventions.
I provide a range of services, including crisis intervention and on-going therapy through clinic-based and Telehealth services, addressing issues including: anxiety, depression, grief/loss, post-traumatic stress disorder, complex trauma, adjustment, maternal mental health (preconception through postpartum), intimate partner violence (domestic violence), suicidality, and substance dependency. Individual, family, and group therapy available.
Languages: Spanish, Italian

Dr. Tyies Brown
PsyD, LMFT
Has life been challenging or difficult to navigate. Has past trauma, recent stressors or unexpected life changes caused emotional discord or familial conflict(s). With professional help, change is obtainable. If you are ready to see change and do the work required to break free from these past experiences, recent life events, or even to shake the impact of 2020... NOW is the time. You deserve freedom from the cycles of those unhealthy relationships, an improved sense of self, and an opportunity to journey forward in a way that is congruent with your perception of happiness! Invest in yourself today through positive psychology.
Dr. Brown understands the importance of a collaborative approach to therapeutic goals, resolve and healing. Dr. Brown is trained in CBT, Trauma Focused CBT, Solution Focused Therapy, Psychodynamic work, Mindfulness, Desensitization, & believes in a strength-based, positive psychology, empowering, yet evidence-based approach to mental wellness.
If you are ready to collaborate with Dr. Brown and learn how you can improve your ability to self and emotionally regulate... contact her now as availability is limited. She is knowledgeable, compassionate, and enjoys taking part in improving the lives of those she works with! Call now to begin your journey to "better"!

Victoria Zal
LMFT
You matter!
Love, communication and compassion will save the world. I would love to assist you on making your relationships succeed.
Together we will uncover your beauty and resilience. I would like to assist you on your quest to heal, understand and find answers, as well as empower your positive growth.
Besides my passion for relationships, couples therapy, psychology, art and life I have personal experience with parenting, marriage, divorce, dating, couples issues, dealing with family members with ADHD, autism, depression, anxiety, low self esteem, grief, loss, immigration, not fitting in and much more.
I am accepting new clients for telehealth as well as in-person sessions in Torrance, CA.
Reach out (310) 746-7223 for a complimentary phone consultation today.
Jodie Marholz
Clinical Social Work/Therapist, LCSW

Are you feeling stuck? unmotivated, bored, procrastinating or generally unhappy? You are not alone. I have worked in the Mental Health and Addictions field for over 24 years. In that time, I have helped hundreds of clients gain perspective and move out of their "stuck" place to a more fulfilling life. I do this by clarifying a client's vision for themselves, the core values that give their lives meaning and purpose and more importantly, to examine the assumptions that keep us stuck.
Together we identify and then remove whatever thoughts, feelings or beliefs that keep us stuck. Once we identify our patterns, we can then improve relationships, careers, and relationships.
No matter, the struggle, be it, depression, anxiety, trauma, grief or difficult relationships. I hope I can be the one who guides you to emotional wellbeing, change and wellbeing.